Caring for our earth and cultivating the mind of the navigator.
Caring for our earth and cultivating the mind of the navigator.
Inspired by Polynesian voyaging and founded by Nainoa Thompson and Robert Witt in 2014, our school uses project based learning to infuse our students with the 'mind of the navigator' and instill the desire to mālama honua - care for the earth. Our native Hawaiian values-based learning environment emphasizes learning with and from the ʻāina, with rigorous instruction in core content and application of knowledge. GIVE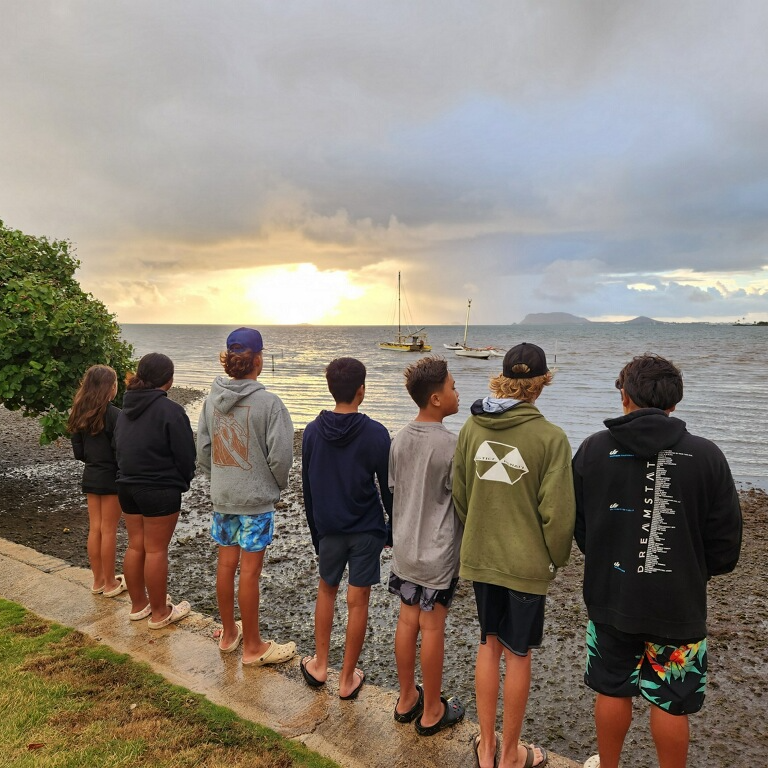 Preparing our 8th graders for their final year at Mālama Honua with reflection and strengthening pilina with each other and Kānehūnāmoku.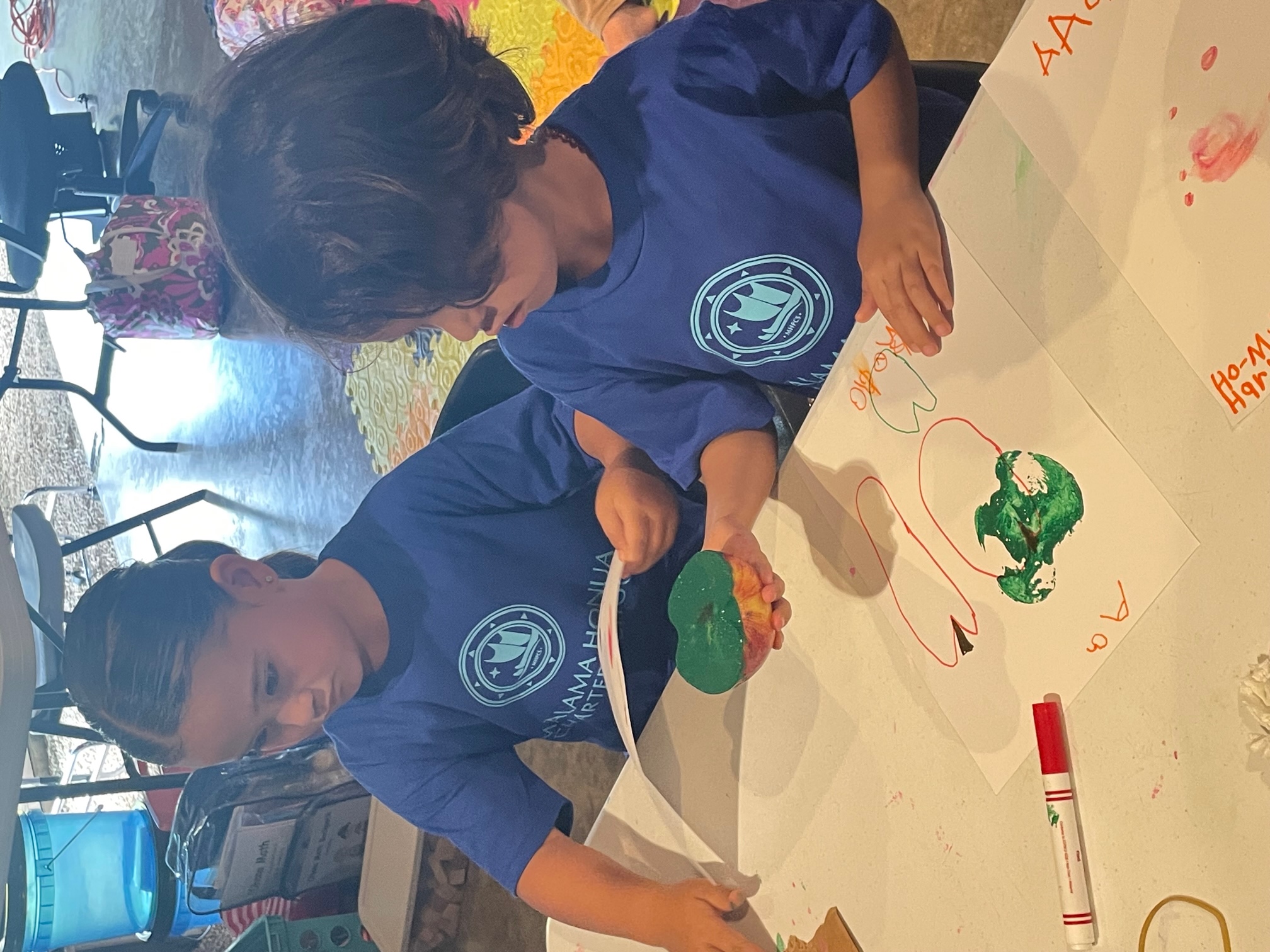 Already busy at work and learning. Our kindergarteners are stamping with apples learning about the letter A during the first week of school.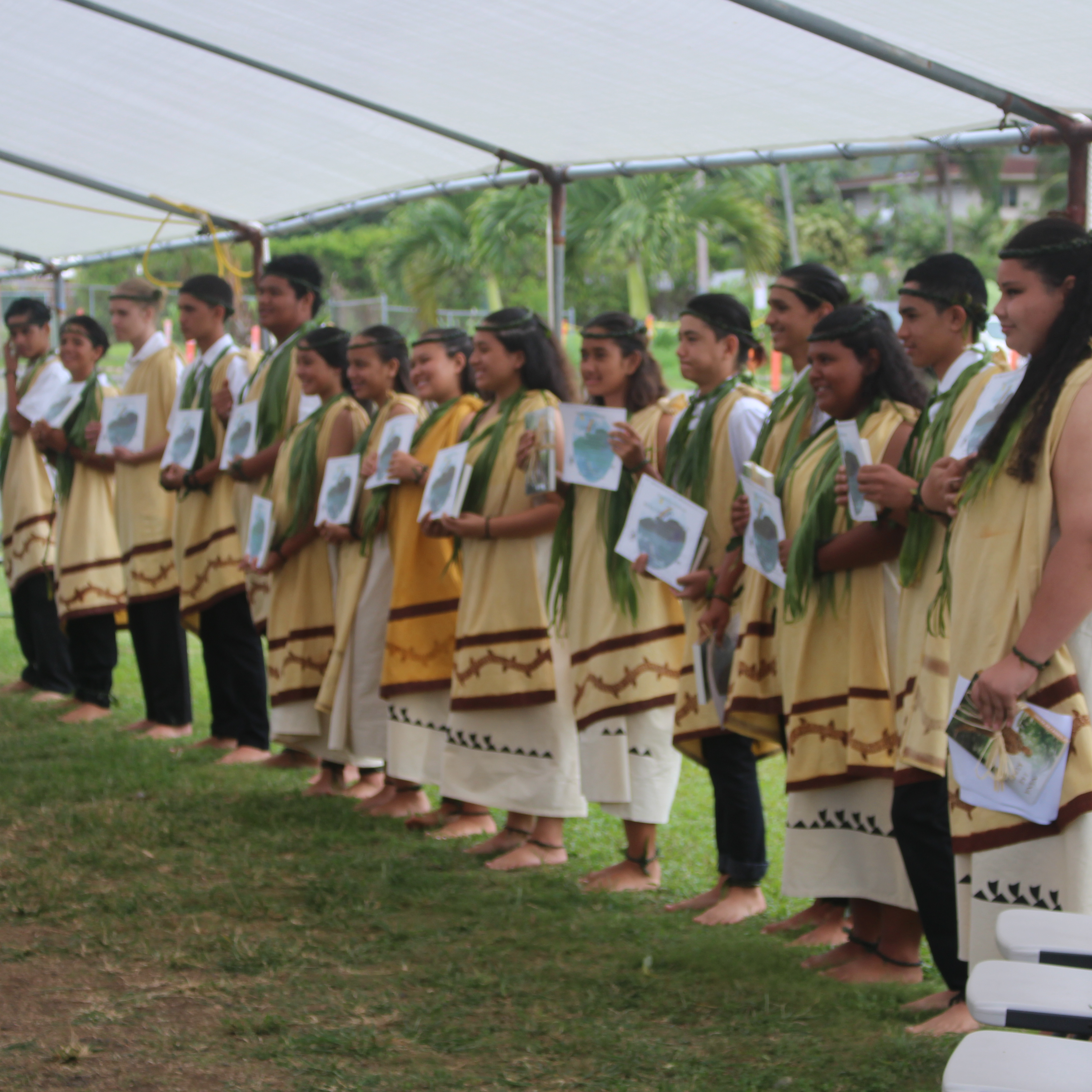 Our very FIRST K-8 class to Puka Kula! So proud of each of them and canʻt wait to see what their bright futures hold.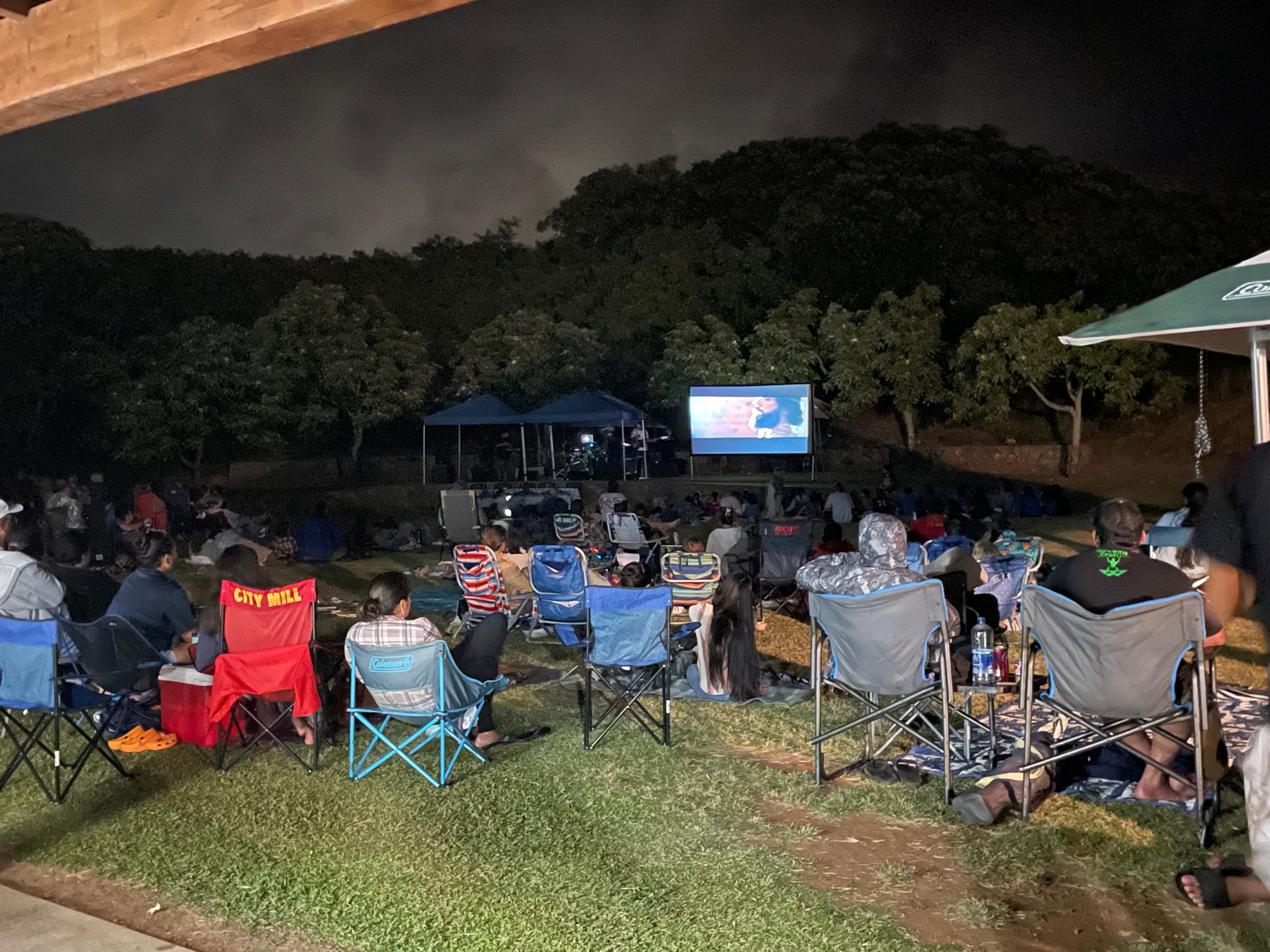 Screening of Hawaiian Soul at WHHA was an opportunity for the community to come together in and learn from a community panel of experts about history and the importance of aloha ʻāina.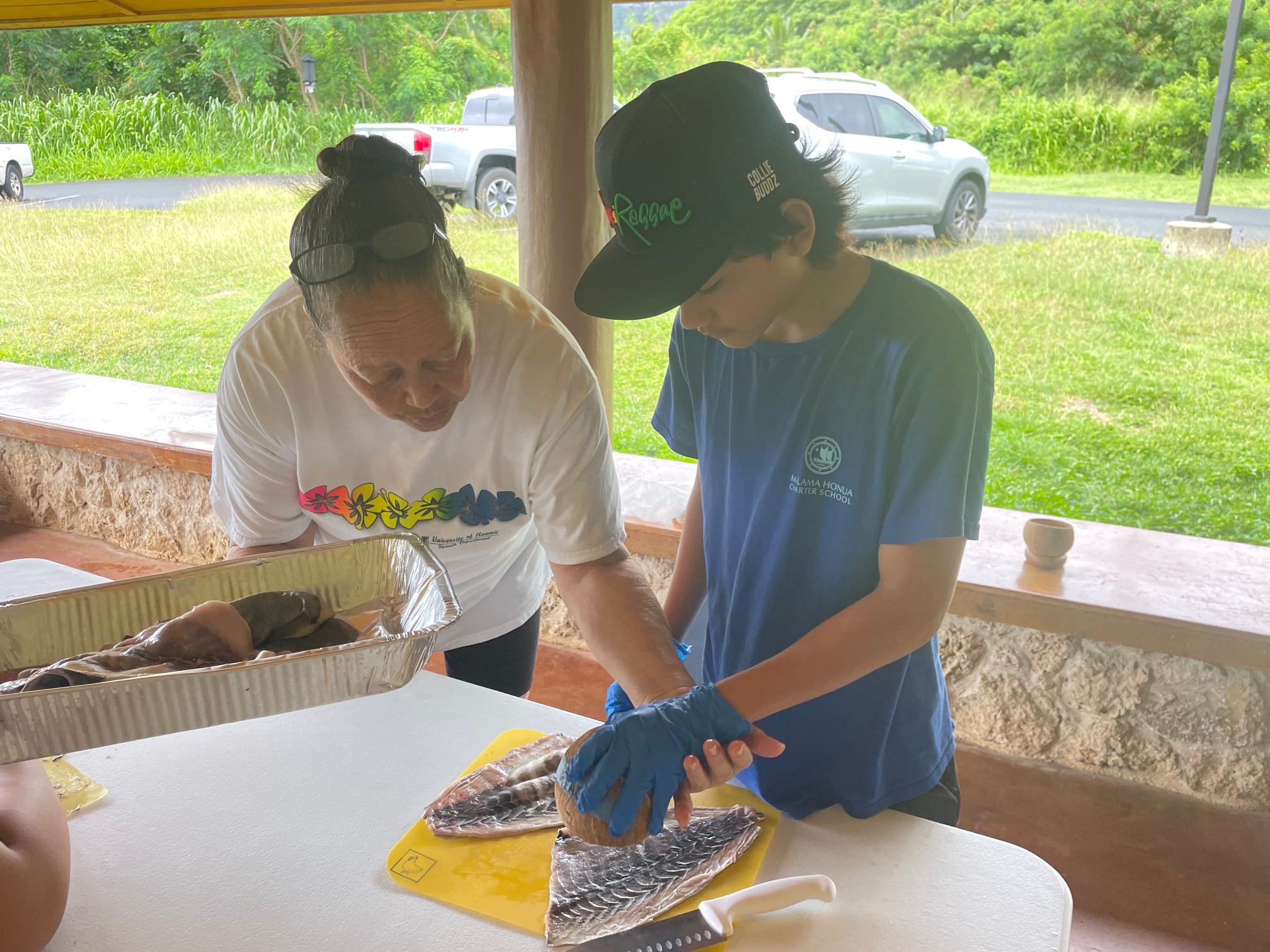 Kumu Charlani Kalama guided Papa 8 haumana to complete a puniu. From husking their own nui to making sennit, to cleaning their nui, to preparing their kala skin & sewing it all together. She made sure each of them completed so they could dance at puka kula.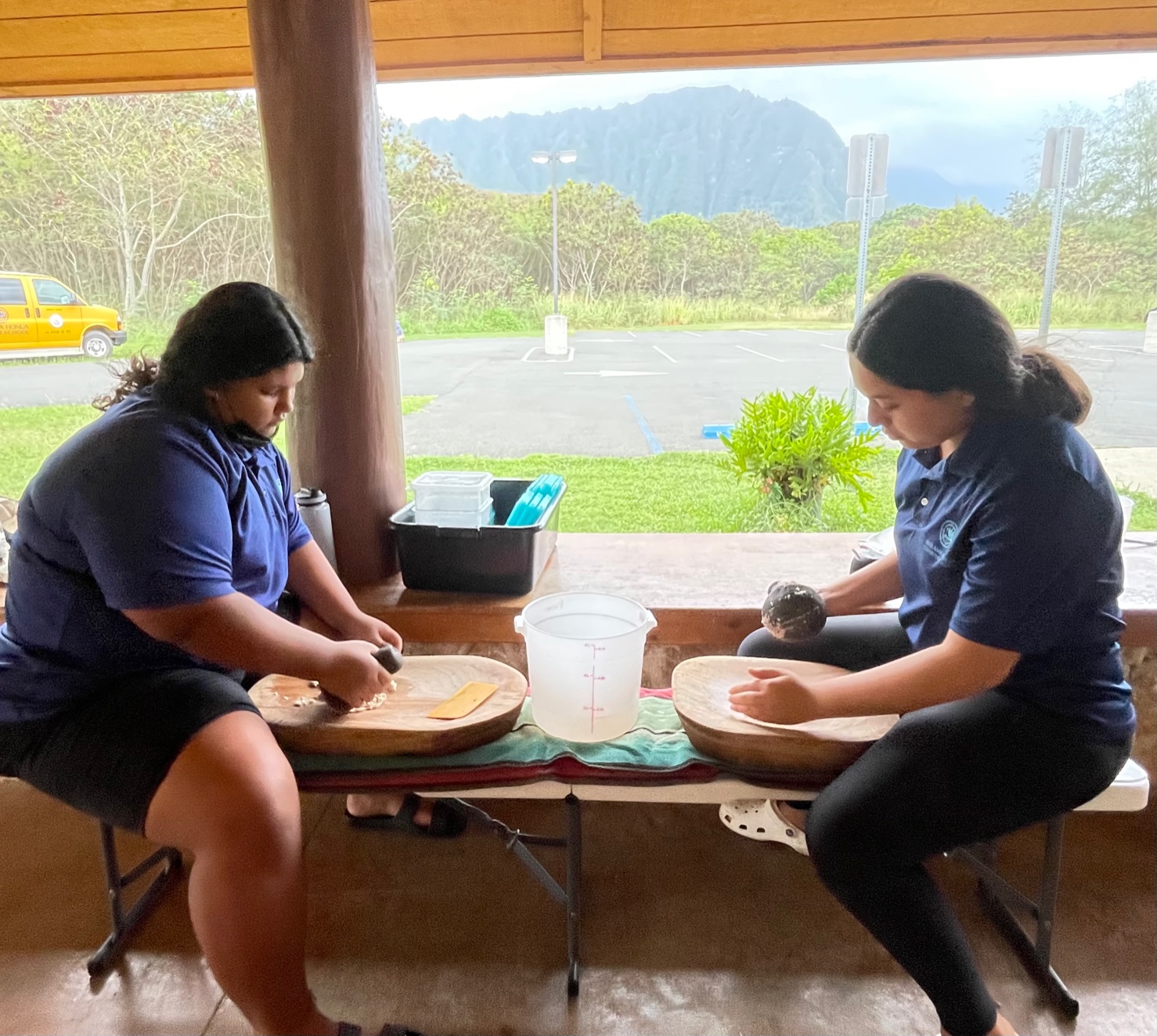 From the papa and pohaku they made with their own hands, our haumana feed our guests, their peers, and their ʻohana.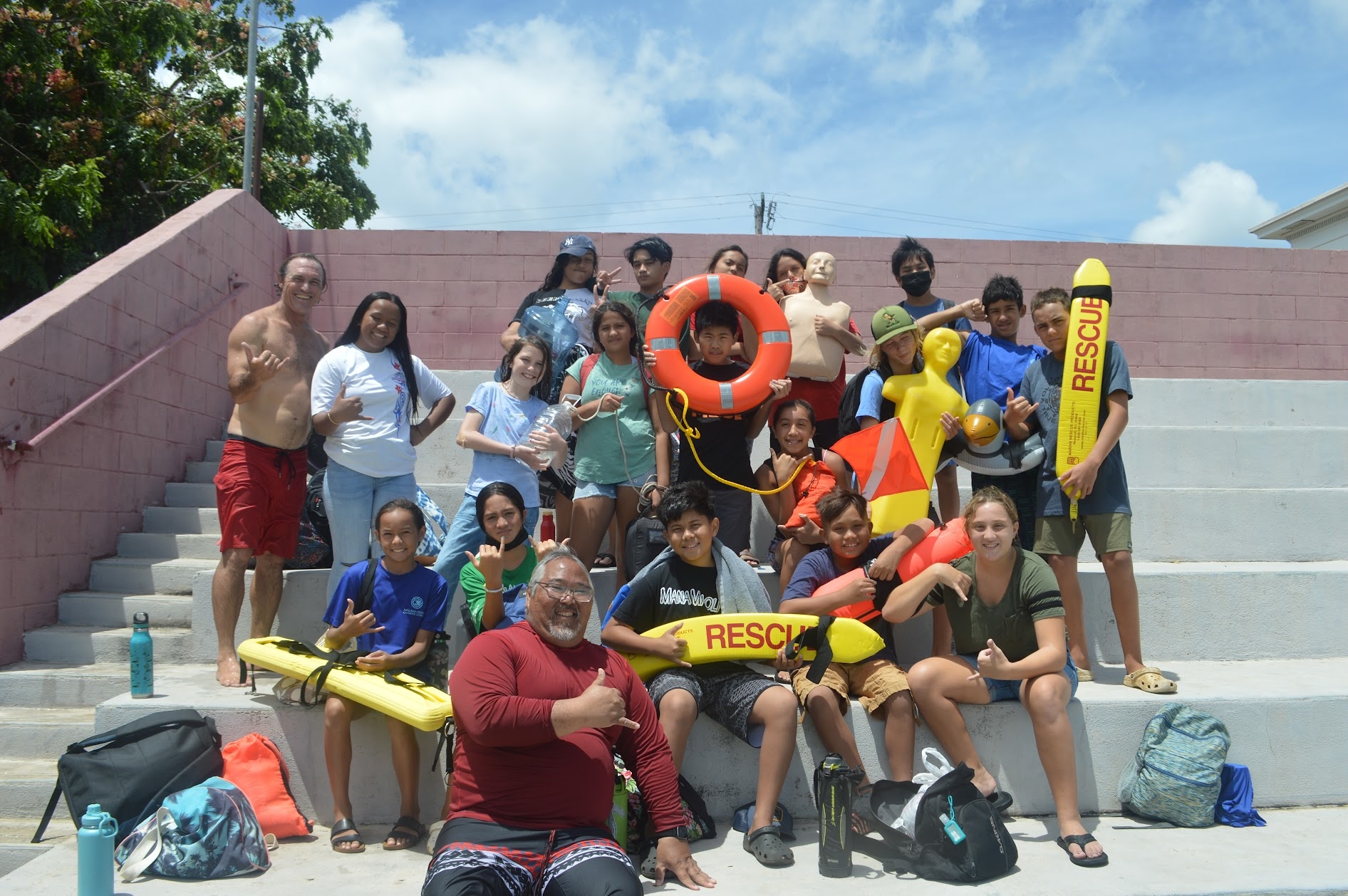 Papa 7 started their school year with First Aide, CPR, and Jr. Life guard training.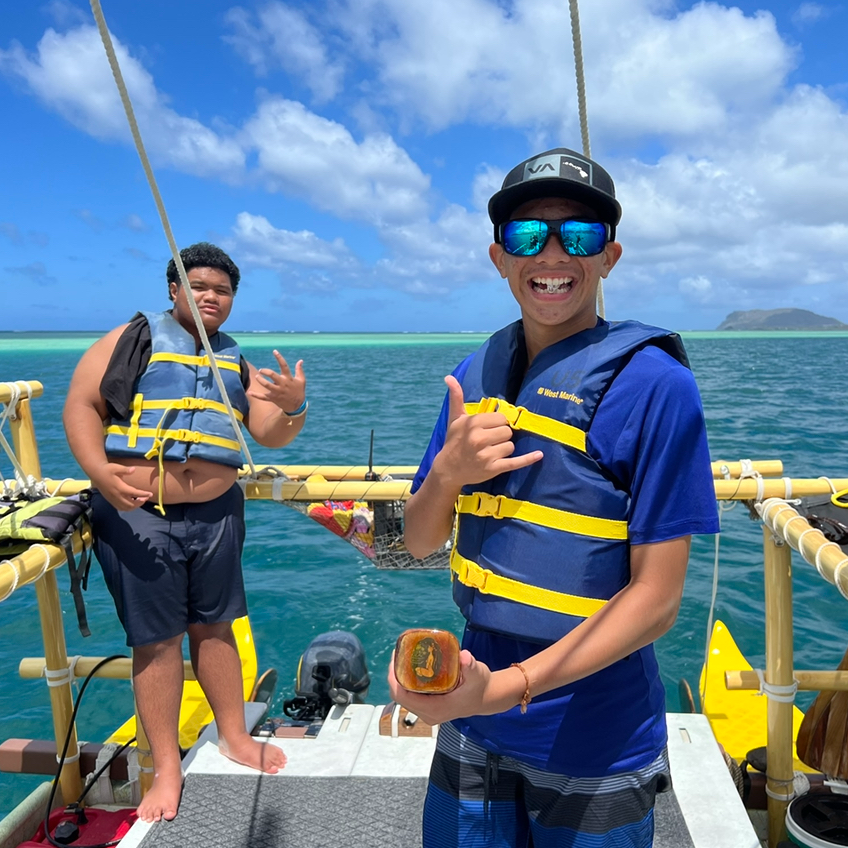 Hoʻopaʻa ke kahua - Our first kinder class recognizing their foundation laid by their time at MHPCS during a week of reflection and sailing with KVA.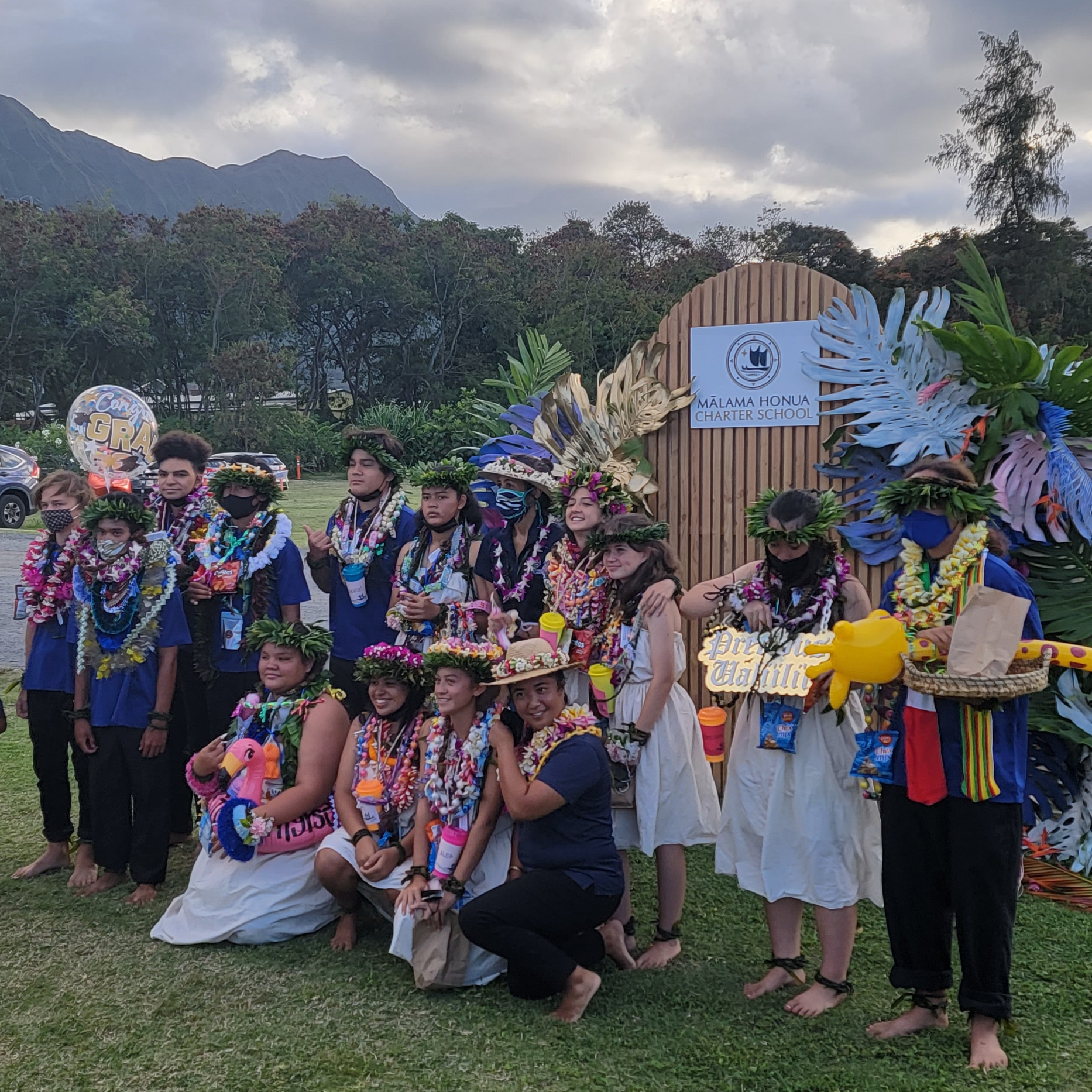 Sending off our second graduating class to high school. So proud of our young navigators.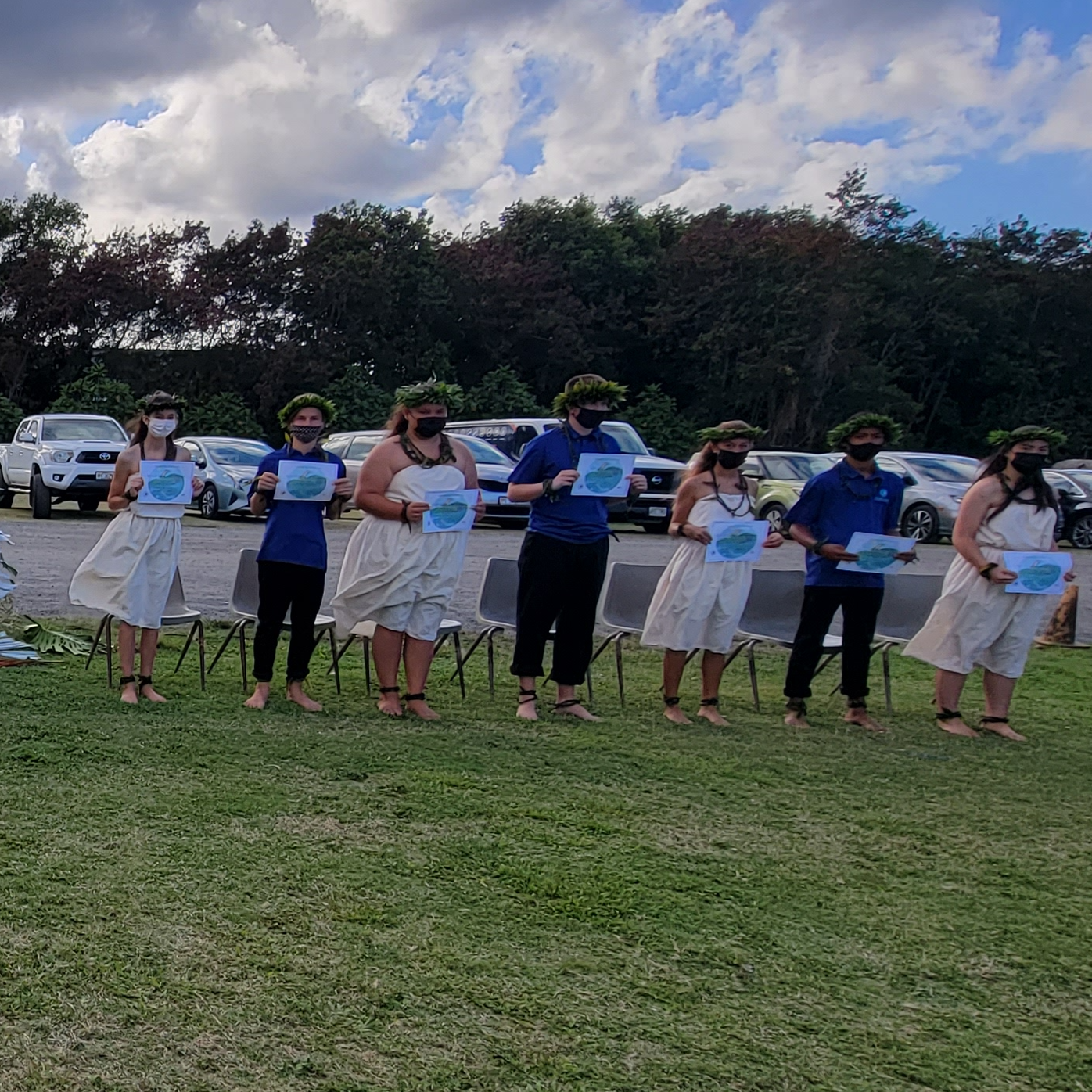 "...their pilina with each other-- embodied Mālama Honua."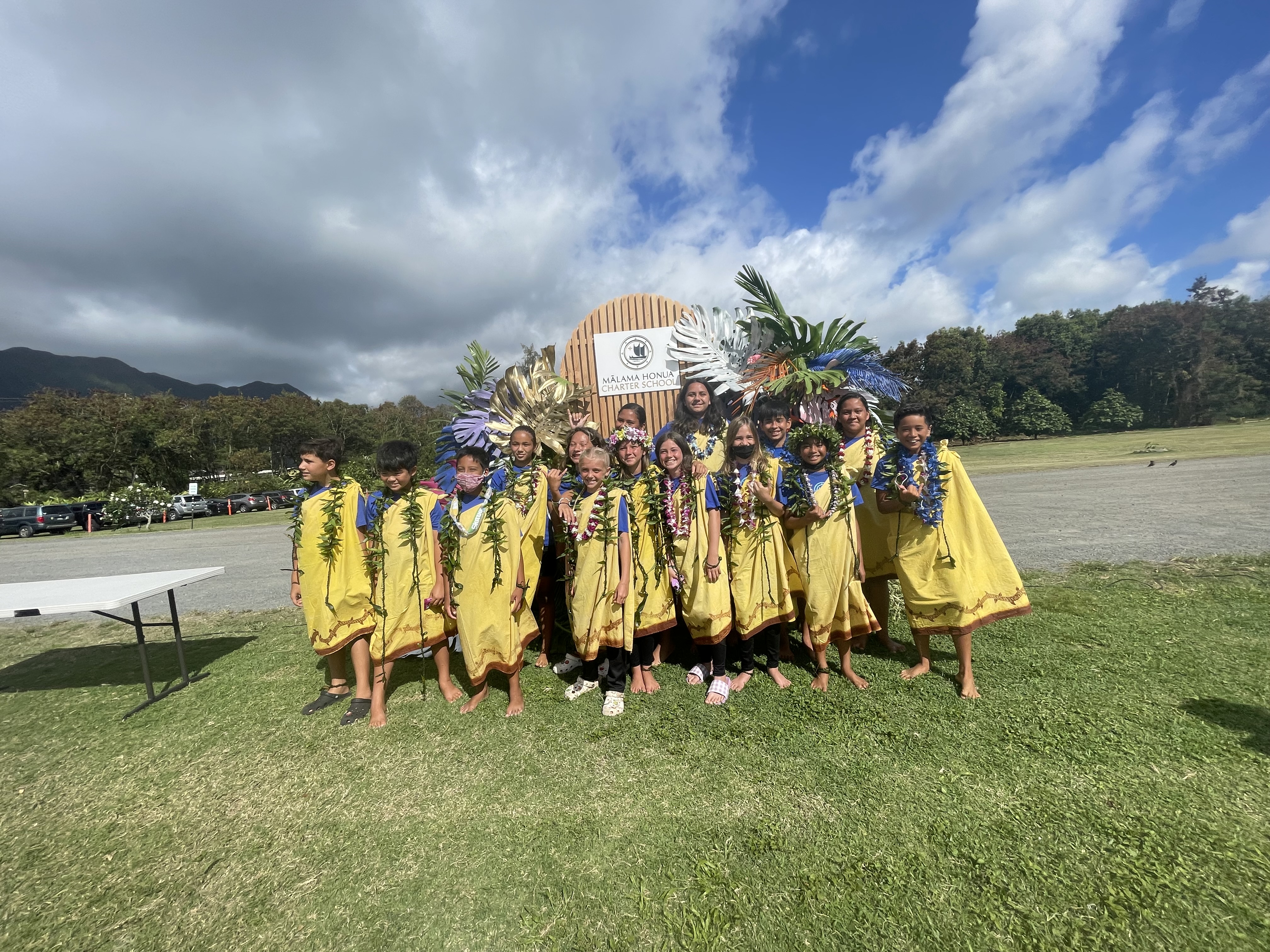 Reflecting on their Mind of a Navigator skills, they successfully passed their 5th grade defense. .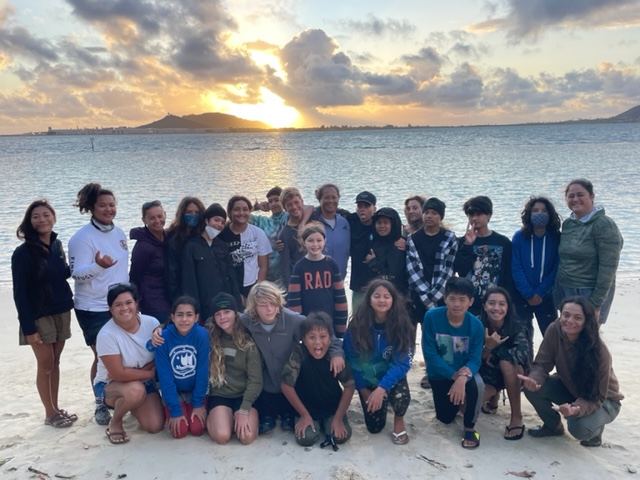 3 amazing sunrises and 4 amazing days tacking across Kaneohe Bay.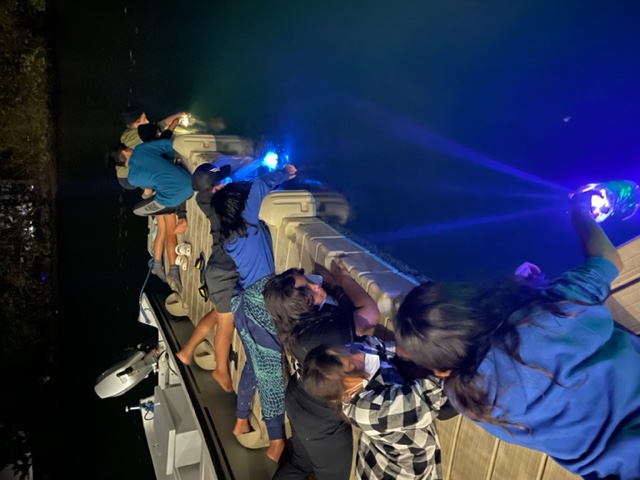 Plankton research at night- from the water to the lab, a night to remember.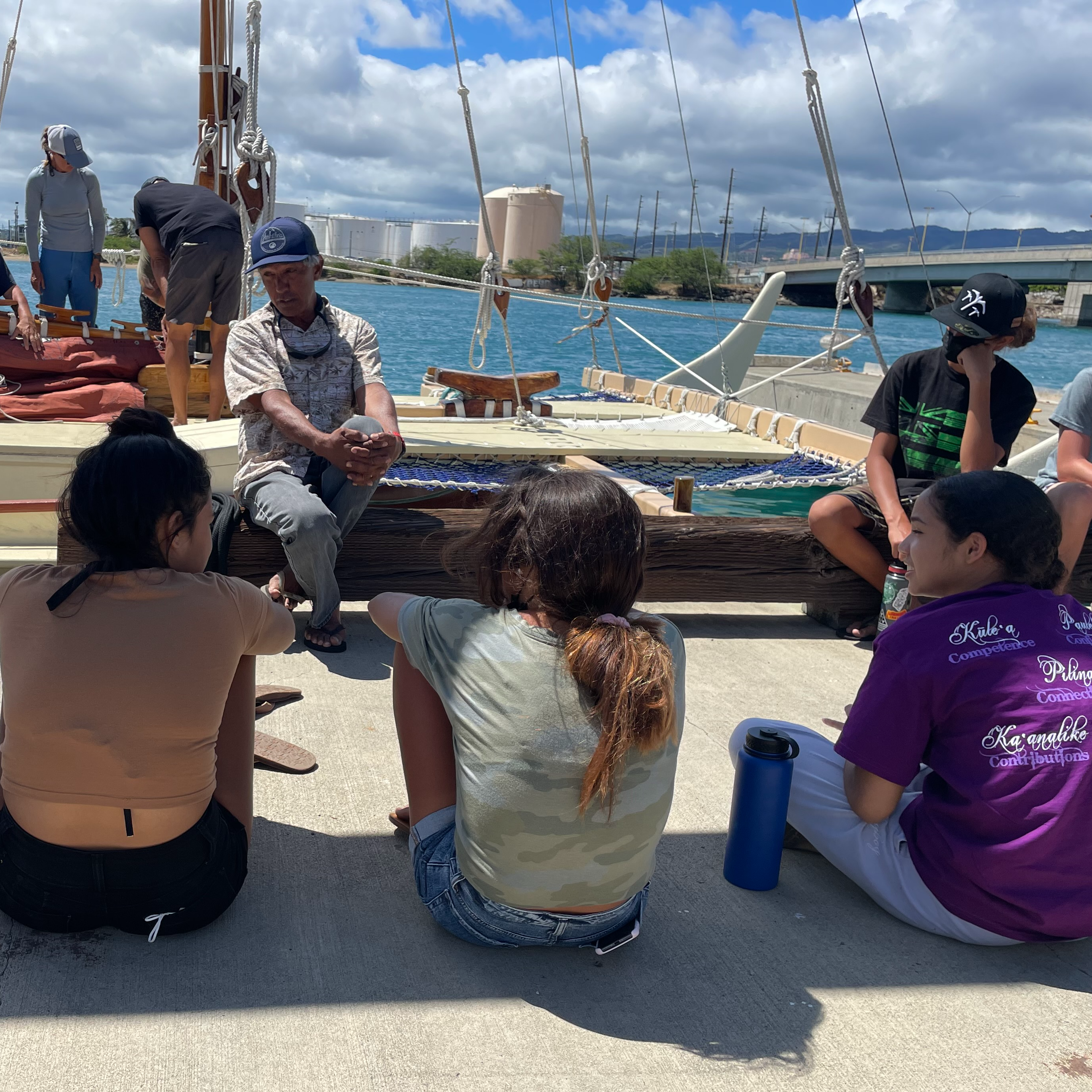 Their first college course at METC as a part of the Kailua HS Mālama Honua cohort.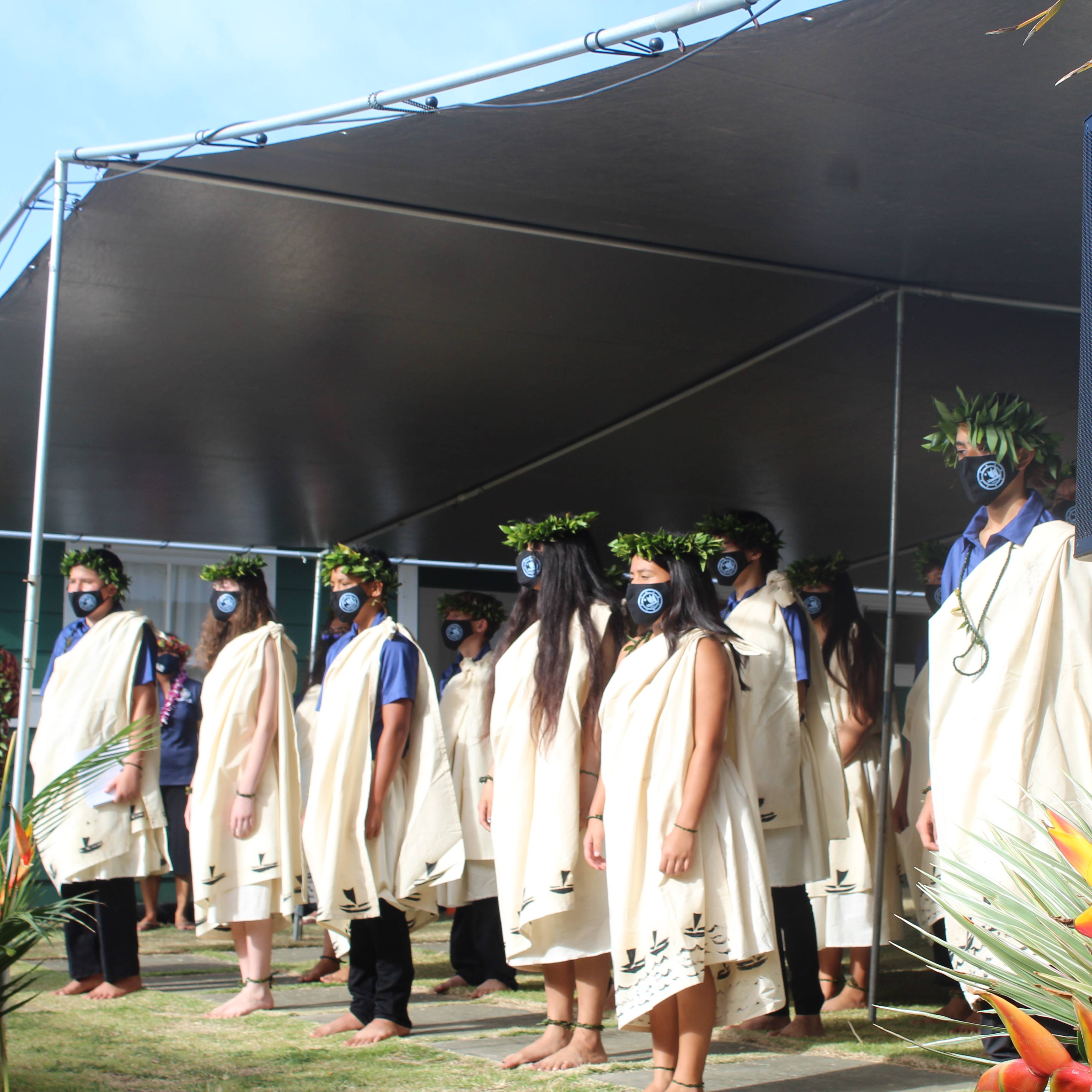 Our first graduating class. Hoʻomaikaʻi! Wishing them all the best as they head to high school.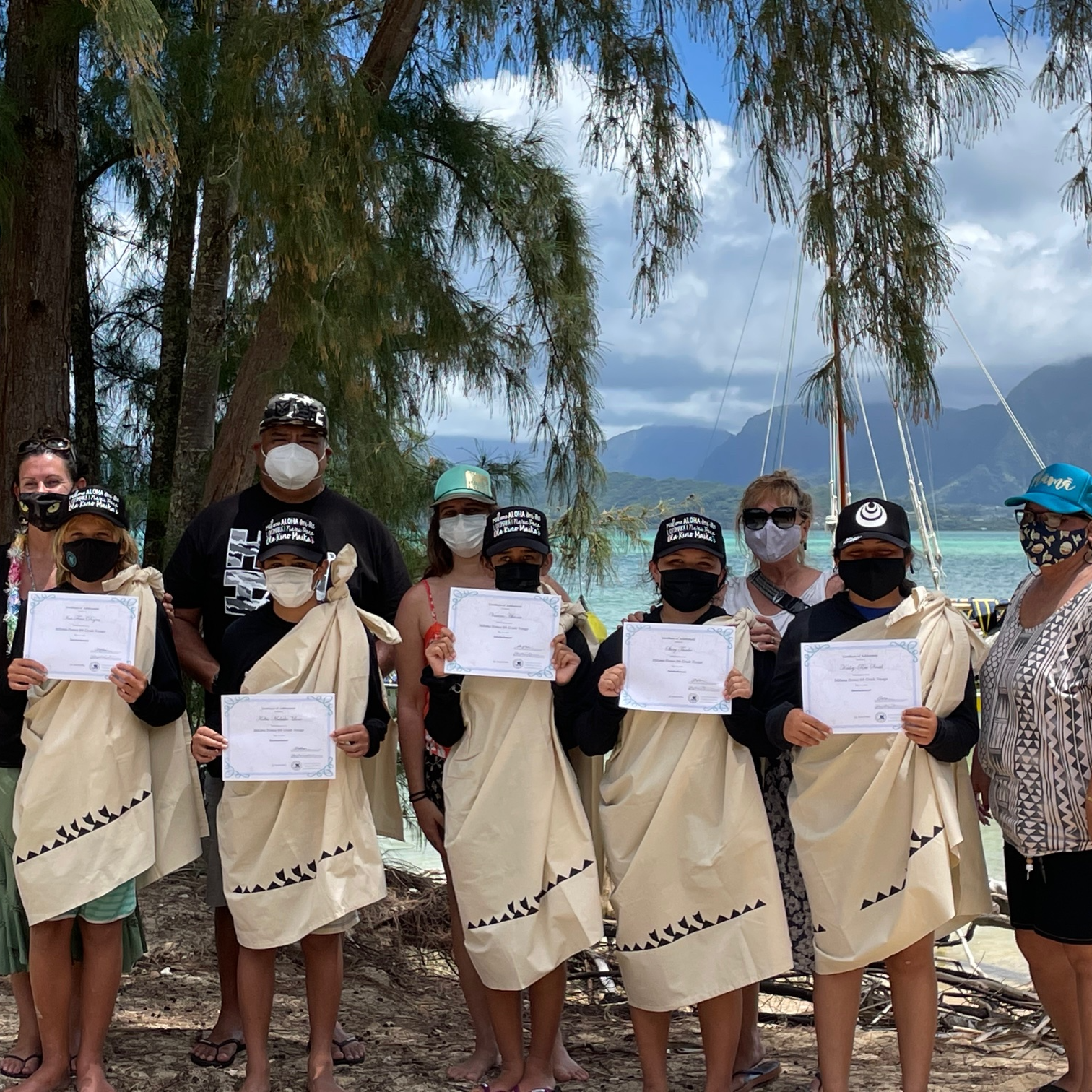 Celebrating the conclusion of sail with the kihei ceremony that they missed due to COVID.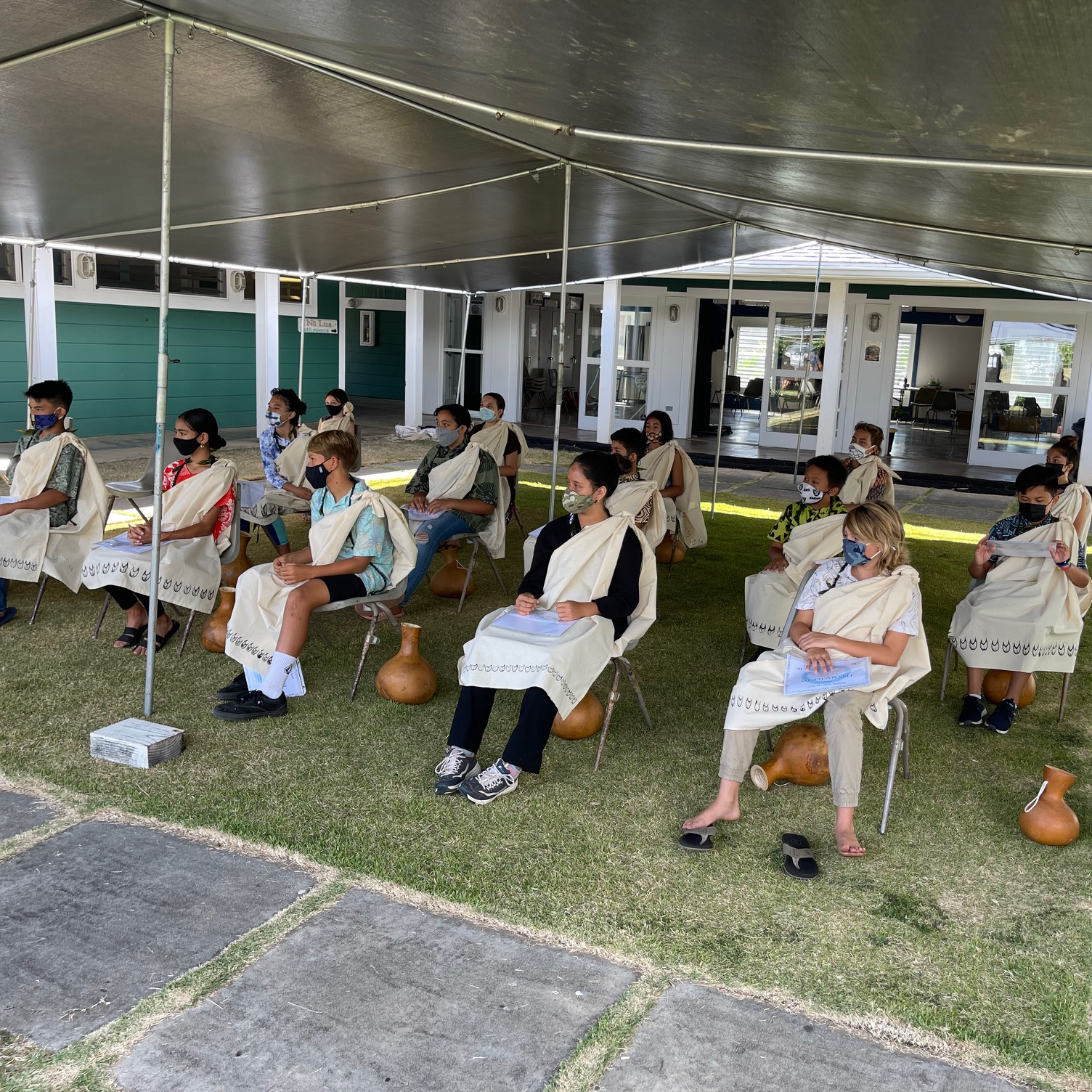 So proud of our 5th graders- they passed defense and were recognized during their kihei ceremony.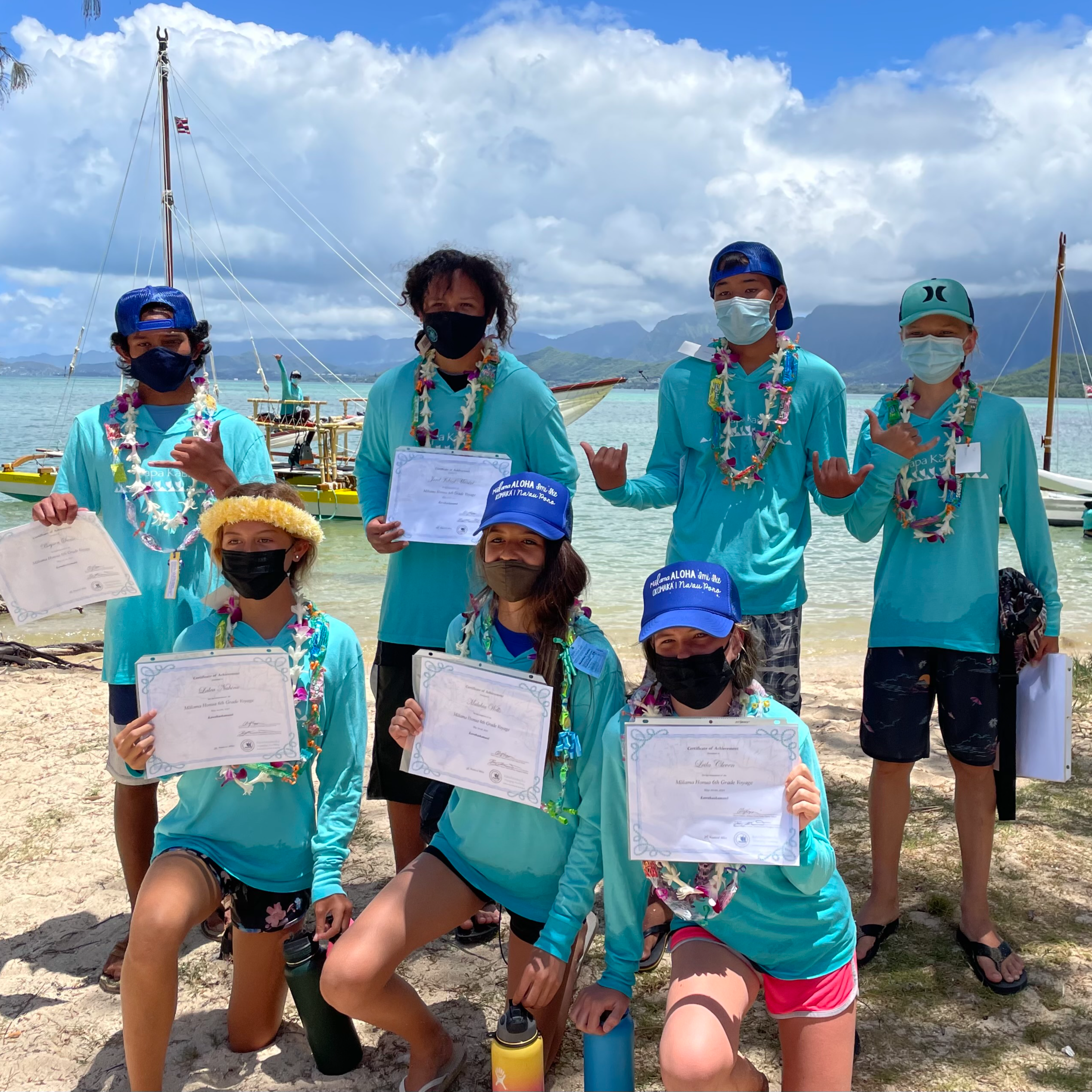 Our quiet crew grew in confidence over the course of their long awaited COVID delayed KVA sail.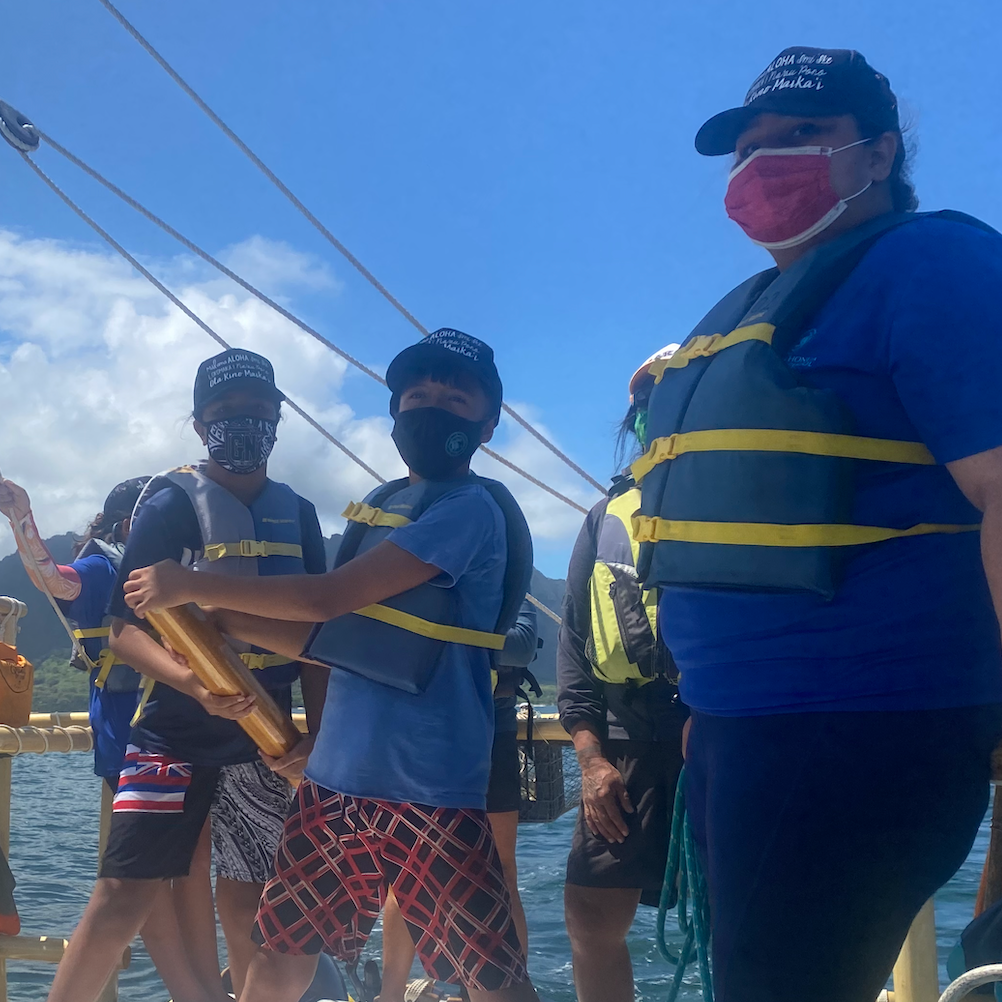 Sunny warm days, windy afternoons, and a quickly passing squall at the conclusion of the sail made their 4 day sail unforgettable.