NEWS
Please review the newest return to learn plan passed by the board on October 24. We will begin Tier 1 on Nov 9th, inviting small groups of our most vulnerable learners. Remember to fill out your...
Ma ka hana ka ʻike, the 7th graders built their own garden beds with their ʻohana. The haumāna planted their gardens based on the moon phases and chant Pule Ola Lōʻihi asking for life and longevity...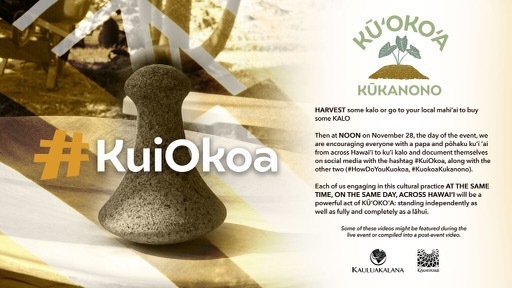 Celebrate Hawaiian Independence Day with your ʻohana. Get kalo, kuʻi kalo, document, and post your ʻohana to social media. Remember to include #kuiokoa.
SEE ALL NEWS