NEWS
Please review the newest return to learn plan passed by the board on October 24. We will begin Tier 1 on Nov 9th, inviting small groups of our most vulnerable learners. Remember to fill out your...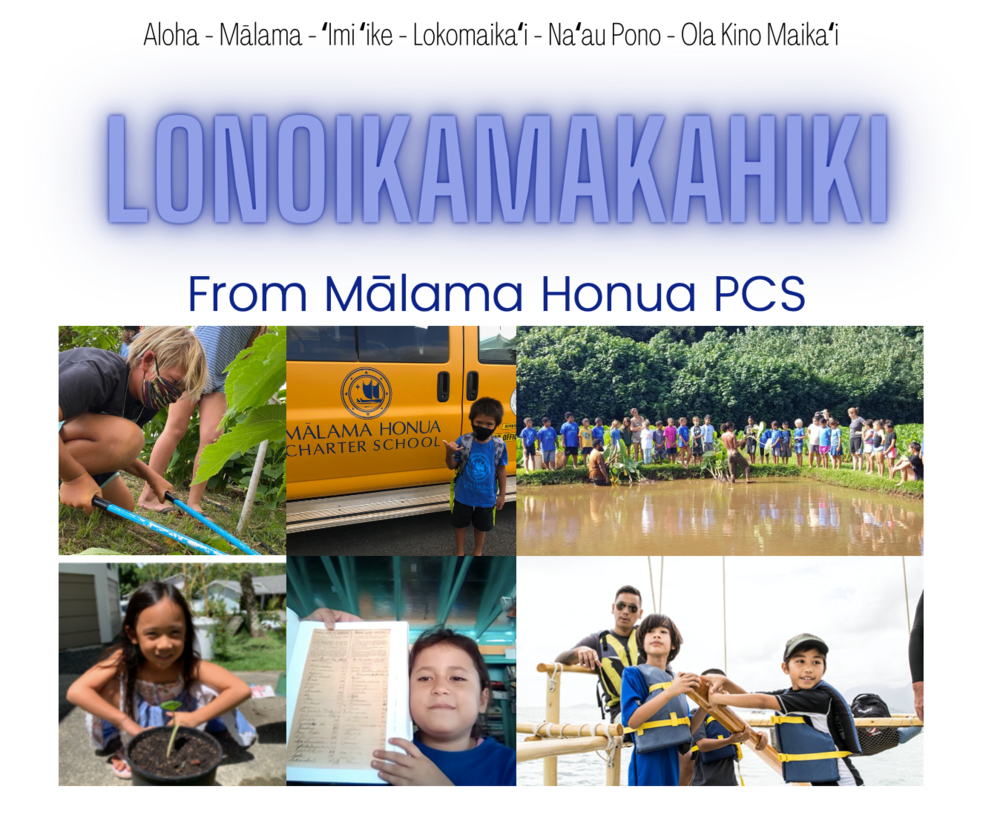 Mahalo for supporting our haumāna!In high tide and in low tide we are strengthened as a kula through aloha and lokomaikaʻi from our haumāna, kumu, ʻohana, community, and ʻāina.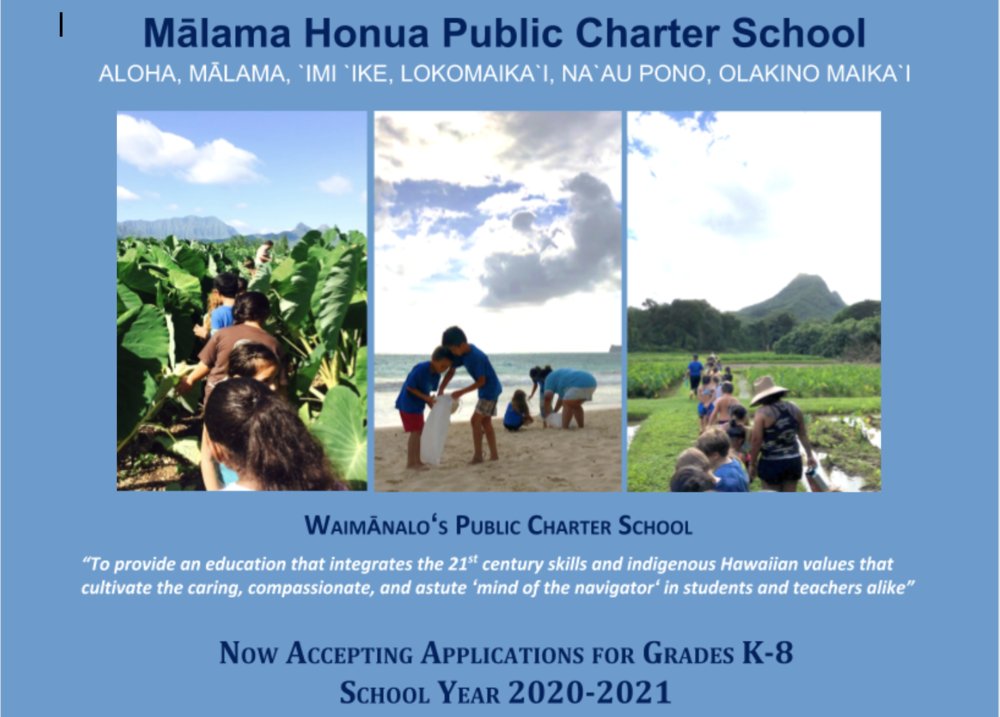 Join us for one of our 4 Zoom informational sessions. Please email admissions@malamahonuapcs.org for an invitation to join January 12, 2021 at 5pm ...
SEE ALL NEWS